Stump Grinders Tree Service, Inc. started in September 1989 when Hurricane Hugo made it's way through the Carolinas.
Wayne Smith wanted to help out his neighbors and friends so he decided to purchase a stump grinder to help with the clean-up process.
Wayne started out grinding stumps part-time but it shortly became a full-time job as he added additional services. He would start trimming trees and cutting down damaged and dead trees also. It didn't take long before Wayne had a business that was growing and adding new customers on a daily basis because of referrals from satisfied customers. Twenty-five years later, Stump Grinders Tree Service, Inc. continues to provide the Lake Norman area with a reliable and professional tree service company that stands behind their work. Stump Grinders Tree Services looks forward to helping you with all your tree service needs.
Wayne & Mary Smith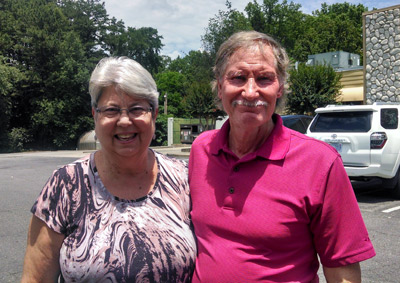 Wayne and Mary Ellen Smith are the owners of Stump Grinders Tree Service, Inc. They both grew up in Charlotte, NC and have been married since 1969. Wayne and Mary Ellen have lived in Mooresville, NC for over 30 years.
Wayne served his country in Vietnam and received a Purple Heart. Mary Ellen Smith worked in the corporate world for 25+ years and then took over the office/accounting work for Stump Grinders Tree Service in 2000. They both attend The Cove Church.
During his down time, Wayne enjoys playing golf and fishing. Mary enjoys knitting, vacationing and spending time with her grand children.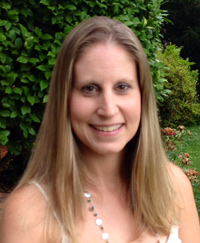 Melissa Smith Huss
Melissa Smith Huss handles the business's day to day office duties and estimating. Melissa is in process of learning how to eventually take over and run Stump Grinders Tree Service, Inc. She grew up in Mooresville, NC and graduated from Mooresville Senior High School in 1995.
Melissa attended Mitchell Community College and worked in the healthcare field before starting with Stump Grinders Tree Service in 2011. Melissa has 4 kids and has been married to Brent Huss since 2012. Melissa also attends The Cove Church. When Melissa has free time she enjoys riding motorcycles, watching baseball games and vacationing.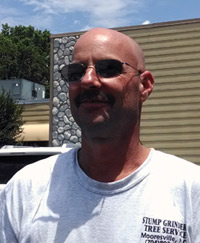 Greg Schwartz
Greg Schwartz is the lead foreman for Stump Grinders Tree Service, Inc. and has been with the company since 1994. He is originally from Michigan, but calls Mooresville, North Carolina home. He has one daughter, Jenna, who is 12 years old who he loves dearly.
Greg also attends The Cove Church. During Greg's free time he enjoys Nascar races, doing activities with Jenna, his daughter, and visiting his extended family in Michigan.