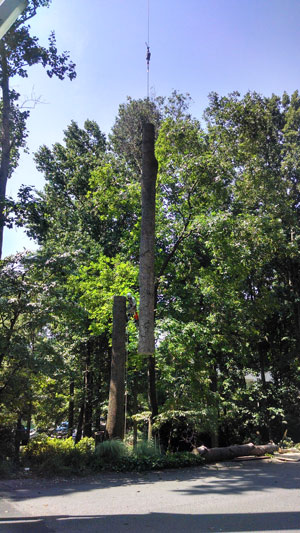 Tree removal is sometimes necessary to keep landscaping looking beautiful. If you have a dead or dying tree on your property, it's important that it's removal becomes a priority. This will help protect your house, business or personal property should the tree fall during inclement weather.
It's also important to protect your lawn, shrubs and surrounding trees so they live longer. At Stump Grinders Tree Service, Inc., we specialize in many different areas of tree removal. Tree removal is a very technical and delicate process, so hiring an experienced tree company is very vital.
Stump Grinders Tree Service is covered by a $1,000,000 general liability insurance policy so each customer can feel confident that they are protected.
Stump Grinders Tree Service can issue individual certificate of insurance on any job if needed. Our team of industry professional tree technicians looks forward to helping you with all your tree service needs. Contact us today for a Free estimate.