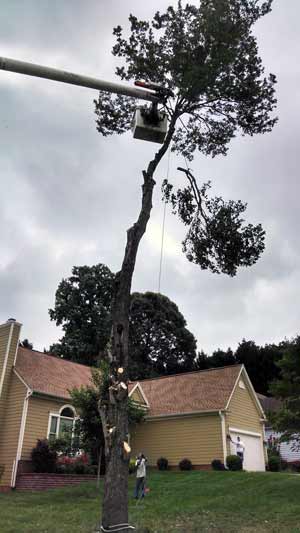 While it seems easy, tree trimming is truly a job for professionals. Trimming or pruning a tree can be dangerous to you, your family and your personal property.
There are many reasons for trimming trees and shrubs. Let Stump Grinders Tree Services tree professionals help you with all your tree trimming, pruning, thinning needs. By properly trimming and pruning trees you can help insure a healthy future for your trees and minimize the possibility of damage to your personal properly.
Trimming and pruning trees for aesthetic reasons can drastically enhance the beauty and value of your home or landscaping. Stump Grinders Tree Service, Inc. is fully licensed and insured, and we're happy to provide Free estimates, as well as references from previous customers.
For all of your tree trimming and pruning needs, please contact Stump Grinders Tree Service today.